Where you can see my work...
Click on the images for a closer view.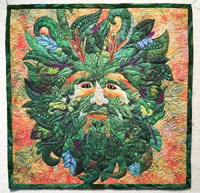 My SAQA Benefit Auction 2018 donation - A smaller version of my Green Man. The auction bidding begins September 14, 2018
Down in The Grove and Zerzera have both been juried into "Green", a national fine art exhibion at the Webster Arts Gallery in Webster Groves, MO (suburban St. Louis) open September 13 - October 31.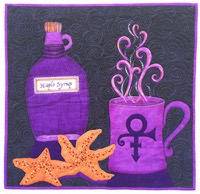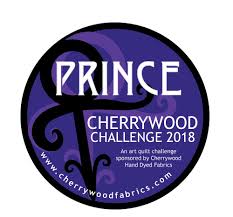 Starfish and Coffee has been juried into the Cherrywood Prince Challenge 2018. The exhibit schedule is to be determined.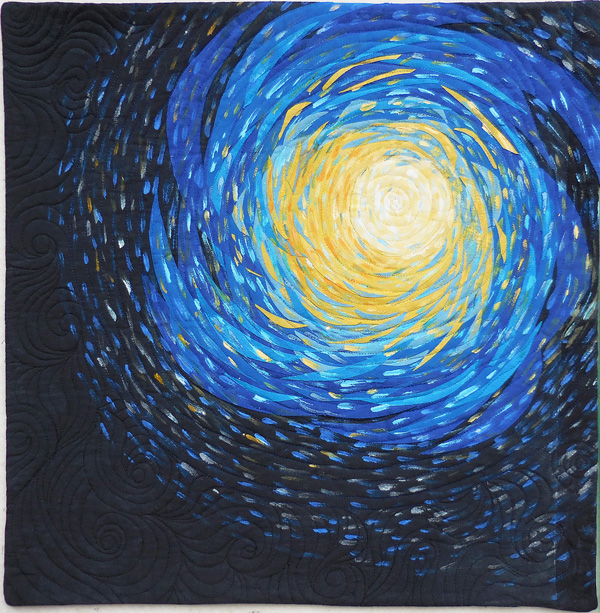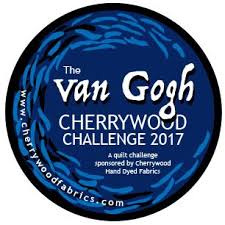 Starry wasjuried into the Cherrywood Van Gogh Challenge 2017 which debuted at International Quilt Festical Houston, and continues touring, currently at La Manufacture Bohin, St. Sulpice, Normandy, France from August 10 to November 5, 2018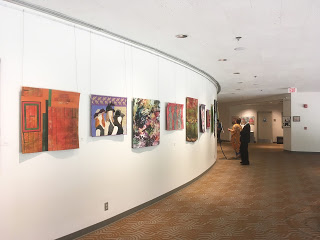 Video - "Untethered Thread" SAQA Socal/Nevada Regional Exhibit at Poway Center for the Performing Arts, June 2017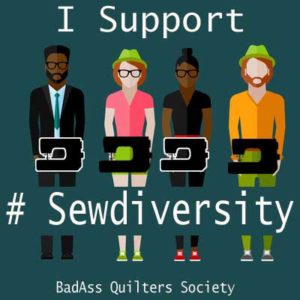 Updated 2/11/19